News and Information
Small and Medium-Sized Enterprises Reaching New Markets - 3 May 2017
As written by Natalie Soroka, an Economist in the Office of Trade and Economic Analysis
1 May 2017
As we kick off Small Business Week, the Census Bureau released its "Profile of U.S. Importing and Exporting Companies, 2014-2015." A joint project of the Census Bureau and International Trade Administration, this series details the characteristics of U.S. companies that imported or exported goods in 2014 and 2015, including information on company size, industry, geographic composition, and trading partners. When we look at the trade data, small and medium sized enterprises play a huge role in economic growth and job creation.
In 2015, nearly 408,000 companies in the United States traded goods internationally, with nearly 295,000 companies exporting goods and almost 197,000 companies importing goods from abroad. The majority of these companies were "small and medium-sized enterprises," or SMEs, with fewer than 500 employees. In 2015, SMEs accounted for 98 percent of goods exporters and 97 percent of goods importers. However, in terms of known dollar value, large companies account for a larger share of trade, with SMEs only accounting for about a third of U.S. goods trade.
In 2015, the value of "known" U.S. goods exports (export transactions that can be linked to a specific exporter) fell by 7.7 percent from the prior year, so it doesn't come as a surprise that the number of goods exporters in 2015 was also lower than 2014, falling by 3.4 percent. This drop is attributed to fewer small company exporters with fewer than 100 employees, as the number of medium-sized (250-499 employees) and large exporters increased slightly.
With regard to markets, the number of exporters selling goods to Canada decreased the most, with most of those losses being very small companies with fewer than 20 employees. However, large firms accounted for most of the decrease in known export value to Canada. SME exports increased to several of the top 25 U.S. markets: Belgium, Switzerland, India, and Chile. While overall exports to most of these partners fell, higher exports from SMEs to India offset lower exports from large companies to result in an overall increase in U.S. known goods exports to India in 2015. The value of exports from large companies rose to the United Kingdom, Saudi Arabia, United Arab Emirates, and Germany.
While many companies solely export or solely import, about a fifth of these companies engage in both directions of trade, exporting and importing merchandise. These companies are also responsible for the majority of the known trade value, accounting for 85 percent of known goods exports and 93 percent of known goods imports in 2015.
Similarly, while most companies only engage with one trading partner, those companies selling to partners in multiple countries account for most of exports, by value. For example, the 7 percent of SMEs who exported to 10 or more countries in 2015, accounted for more than half of total SME export value. This is even truer for large companies, where the 44 percent of large companies that exported to 10 or more countries accounted for 96 percent of the overall value of exports from large firms.
The data in this report show that many small and medium-sized companies could expand their export sales to additional markets. The International Trade Administration offers many services to help U.S. companies begin exporting or increase their sales. Businesses of any size can contact their nearest Export Assistance Center to find out more about our programs and resources.
For more information regarding U.S. importers and exporters in 2015, see ITA's fact sheet or read the full Profile.
Join us in the conversation on social media using #SmallBusinessWeek. Tag us on Twitter using @TradeGov and share the success of your small business.
Did someone just say "Industrial Policy?" - 3 February 2017
As written by Stan Sorscher
Let's take a breath and step back from our circus-like introduction to the Trump era.
A few weeks ago, we were trying to decode voters' messages in the US and UK. Donald Trump, Bernie Sanders, Hillary Clinton, and millions of voters said we have lost trust in the way we've managed globalization. Brexit and the US presidential campaigns broke the spell we had been under during 20 years of neoliberal free trade orthodoxy. Even before the election, growing public opposition had worn away support for TPP, the 12-country trade deal. TPP failed because our free trade approach to globalization is exhausted.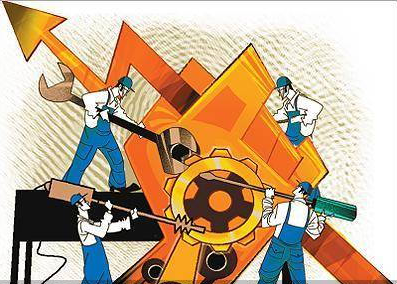 Decades of neoliberal market fundamentalism had conditioned us to accept millions of lost jobs, reduced bargaining power for workers, deindustrialization, stagnant wages, and unchecked climate change.
We are ready for a new approach that would balance trade and share the gains from globalization. Labor, environment, and other civil society groups have specific goals - deal with inequality, climate change, access to medicine, food security, internet freedom, and other non-economic issues at home and abroad.
This blog post was originally published on 3 February 2017 at The Huffington Post's, The Blog, by Stan Sorscher. Stan is a Labor Representative, Society for Professional Engineering Employees in Aerospace. He's also a member of the board of directors for EFACW.
OVERSEAS PRIVATE INVESTMENT CORPORATION - 30 January 2017
OVERSEAS PRIVATE INVESTMENT CORPORATION Partnering with Washington Businesses in the Global Economy
As the U.S. Government's development finance institution, the Overseas Private Investment Corporation (OPIC) helps American businesses invest in emerging markets where private capital is needed to address critical development challenges, from poverty and food insecurity to insufficient infrastructure and access to finance.
Click here to learn more about OPIC's work in Washingon
If Your Product Or Service Is "Made In America"... - 27 January 2017
If Your Product Or Service Is "Made In America", Your Company Could Be Eligible For Up To $75,000 In Matching Grant Funding For Projects Of Your Choice.
NorthwestTAAC is a non-profit organization dedicated to helping U.S. companies grow and prosper in a globalized economy.
The Northwest Trade Adjustment Assistance Center (NorthwestTAAC) administers the Trade Adjustment Assistance for Firms (TAAF) program for the U.S. Department of Commerce Economic Development Administration (EDA). NorthwestTAAC is part of a national network of 11 independent non-profit organizations and universities that manage the TAAF program.
The TAA Process:
PDF to Federal Assistance Grant Program for "Made in America" Companies
The Northwest Trade Adjustment Assistance Center website
Increase Your Sales Through Exporting - 26 January 2017
SEATTLE, WASHINGTON
The Seattle SBA District Office continues to leverage its new partnership with the Microsoft store through the tech coalition to deliver business trainings to the small business community in the Microsoft community learning center. Yesterday's presentation focused on exporting, and was presented with the help of the Washington SBDC Export Center's Sharon Sappington and Export Finance Assistance Center of Washington's Bryan Petersen.
Restoring Trust After Our "Free Trade" Charade Ends - 10 January 2017
As written by Stan Sorscher
The 2016 elections threw a bucket of cold water into the face of free-trade orthodoxy. It's no surprise that voters in Wisconsin, Michigan, Ohio, Pennsylvania, and elsewhere are deeply discouraged by decades of failed promises of boon from establishment leaders. The real surprise is, what took us so long?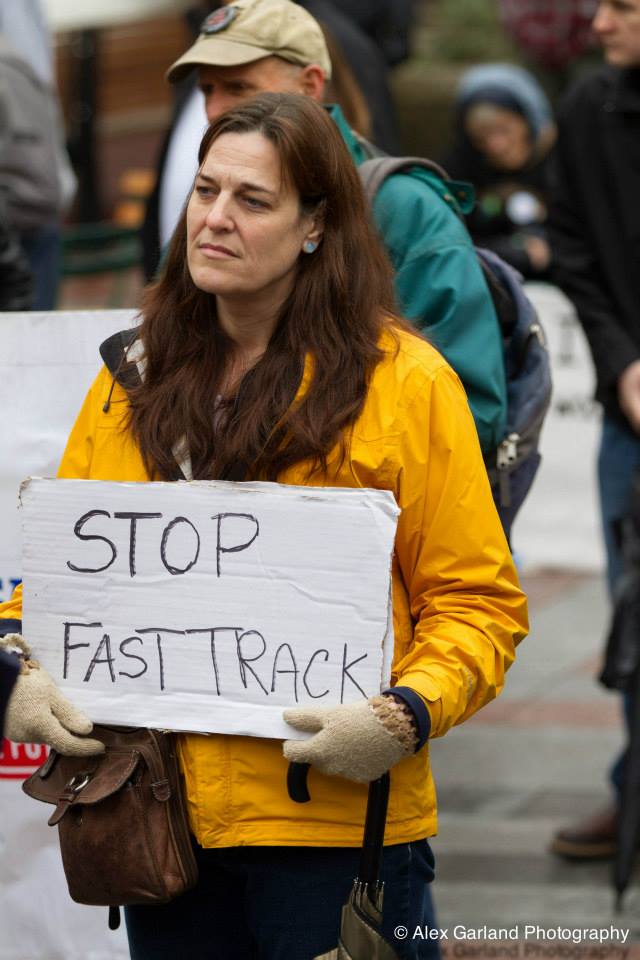 We need a new approach to globalization that does as much for workers and the environment as it does for global investors.
Everyone I know wants trade and globalization. However, we have managed globalization badly.
Our failed "neoliberal" approach has been to manage globalization through trade deals, written by and for the interests of global companies. The neoliberal vision is a fully integrated global economy, where national identities are blurred, shareholder interests have top priority, public interests are devalued, and gains go almost entirely to investors.
Nothing in trade theory or history says global economic integration is a good idea.
In this neoliberal vision, markets will solve all our problems, government is bad, and power and influence should favor those who already have plenty of both.
A growing number of economists and policy-makers recognize that neoliberalism is exhausted, politically unstable, and increasingly reckless.
This blog post was originally published on 10 January 2017 at The Huffington Post's, The Blog, by Stan Sorscher. Stan is a Labor Representative, Society for Professional Engineering Employees in Aerospace. He's also a member of the board of directors for EFACW.
EFACW and the International Trade Administration - 9 January 2017
EFACW and the International Trade Administration (ITA) have recently formalized a new partnership. As a strategic partner for the U.S. Department of Commerce's international trade arm, EFACW will continue to assist SME's throughout Washington state in the financing of their exports, keep our economy healthy and support jobs locally.
The additional resources to help businesses find foreign markets, understand trade barriers and navigate compliance issues, among a plethora of other matters that may come up, will be an invaluable resources to Washington.
Last November's Webinar: Payment Options - 3 January 2017
Understanding the Role and Importance of International Payment Options
November 3, 2016 10:00AM PDT
Trade Technologies, and the Export Finance Assistance Center of Washington (EFACW) are co-hosting this enlightening webinar.
Trade Technologies' Chip Thomas, will present to attendees the importance of each payment option from Cash in Advance to Open Account. They'll learn how and when to use each option, based upon the level of risk they are prepared to assume.
Topics that will be addressed during the webinar: Standard Payment Options Defined, Benefits and Risk of Each Option, Payment Option / Risk Matrix, Non-Standard Payment, Options, and Determining Your Risk Appetite
Click here for the Understanding Payments Webinar with audio
"Washington state is the most trade dependent" - 23 December 2016
While listening to the news the other day, I was surprised to hear that the BBC was then going to speak with the mayor of Seattle. As I turned up the volume and listened intently, Mayor Murray explained how the city (and the state) function with a base of immigrants and emphasized their importance. "Washington state," he points out "is the most trade dependent state in the union...we have the second largest wine industry in America; we are a big exporter of apples and cherry's and wheat...and other agricultural businesses..."
Another reminder to all of us in Washington as to the importance of exporting.
Bryan Petersen
EFACW featured in the Puget Sound Business Journal - 9 December 2016
Export finance expert Bryan Petersen sees big upside to trade
Bryan Petersen leads the Export Finance Assistance Center of Washington. The nonprofit organization was created by the Washington state Legislature in the 1980s to help small businesses navigate the regulations, tariffs and paperwork necessary to export their products to other countries.
The organization partners with the state offices of the Export-Import Bank of the United States and the Small Business Administration to refer its clients — businesses with revenue below $200 million — to the correct people.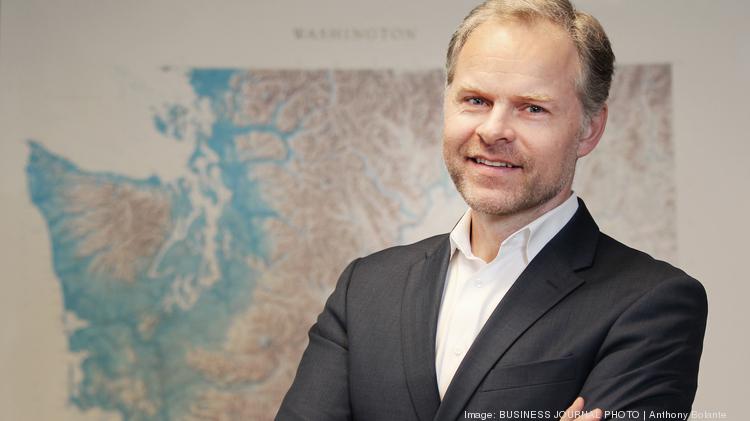 Restoring trust in our trade policy - 26 October 2016
As written by Stan Sorscher
Port of Seattle image by Don Wilson
I'm in favor of trade. I don't know anyone opposed to trade. A better question is, "How should we manage globalization?"
We've lost trust in our approach to globalization. The Brexit vote in Europe was a vote of no confidence. Millions of voters in our presidential campaigns send a similar message. Globalization is not working for us.
We should rethink our approach to globalization if we hope to restore trust.
click here to continue reading...
This blog post was originally published on 26 October 2016 at The Huffinngton Post's, The Blog by Stan Sorscher. Stan is Labor Representative, Society for Professional Engineering Employees in Aerospace, and a member. He's also a member of the board of directors for EFACW.